Savings in Electricity and Water
We saved electricity in the Cleanroom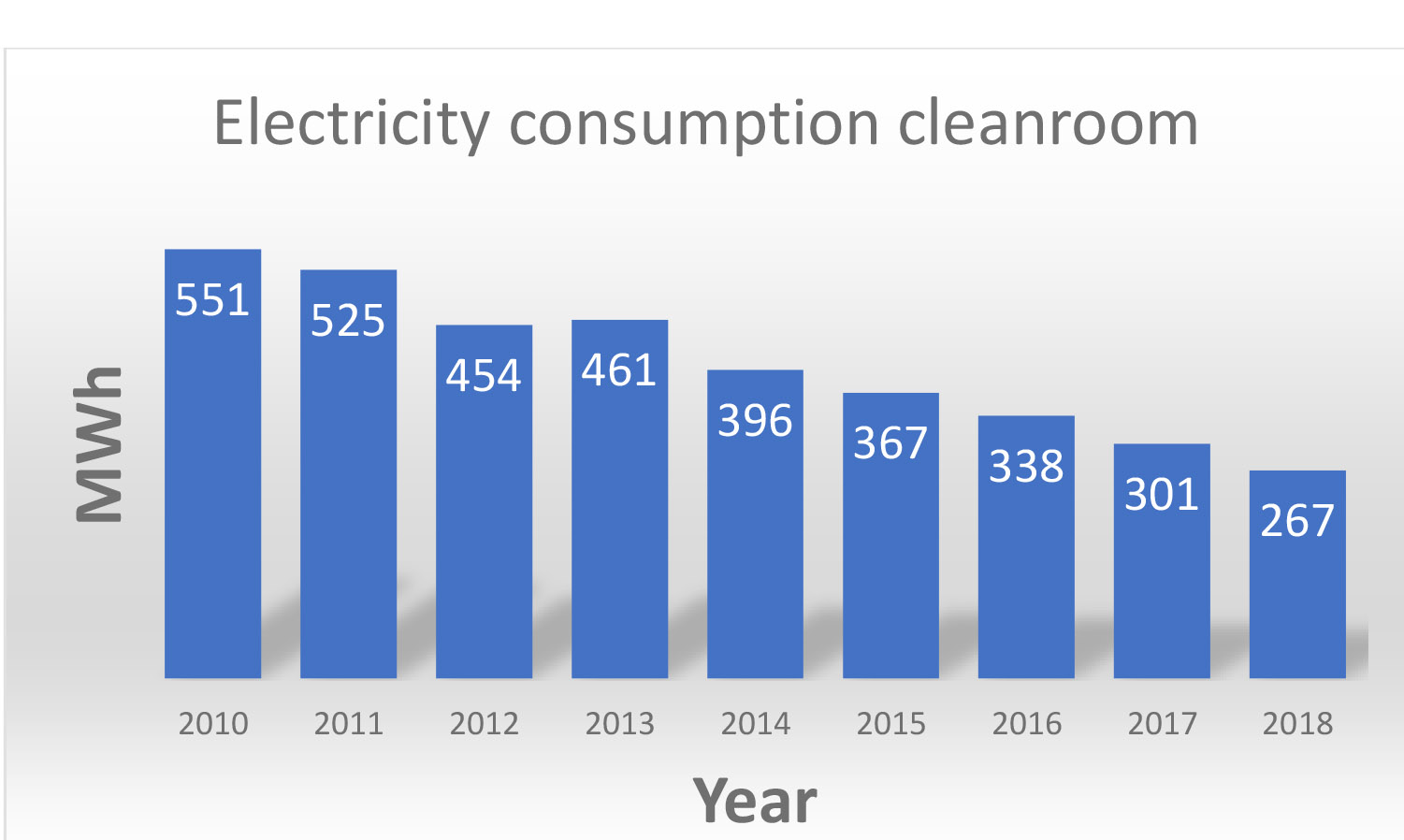 Within the last ten years, attempts have been made to safe energy at Alsion, especially in the cleanroom facility and the concert hall, which together in 2015 have used more than 1/3 of the total electricity consumption.
In the cleanroom we were successful in reducing its electricity consumption by almost 50% over the past ten years. Several measures made this improvement possible:
turning the lights off whenever they are not needed
reducing ventilation strength
reducing fan filtering action
reducing active humidification to a minimum at non-working hours
installing more efficient exhaust pumps
Furthermore, extremely energy-consuming equipment was replaced by more efficient equipment. At the same time, all changes maintain the necessary cleanliness and safety standards of the cleanroom.
To further optimize the overall energy balance, we got a 60kWp solar panel array installed and connected to the cleanroom.
What can solar cells contribute
We placed solar cells of 60kWp on the roof of one block of Alsion. They deliver, on average, 51 MWh each year. The electricity production is roughly 20% of the energy consumption of the cleanroom in 2018.
The cleanroom used approximately 16 % of the total electricity consumption of Alsion in 2018. So, solar cells solely are not a solution. However, a consistent increase of efficiency and more mindful user behaviour could help, as demonstrated by the factor 2 decrease of overall energy consumption of the cleanroom from 2010 to 2018.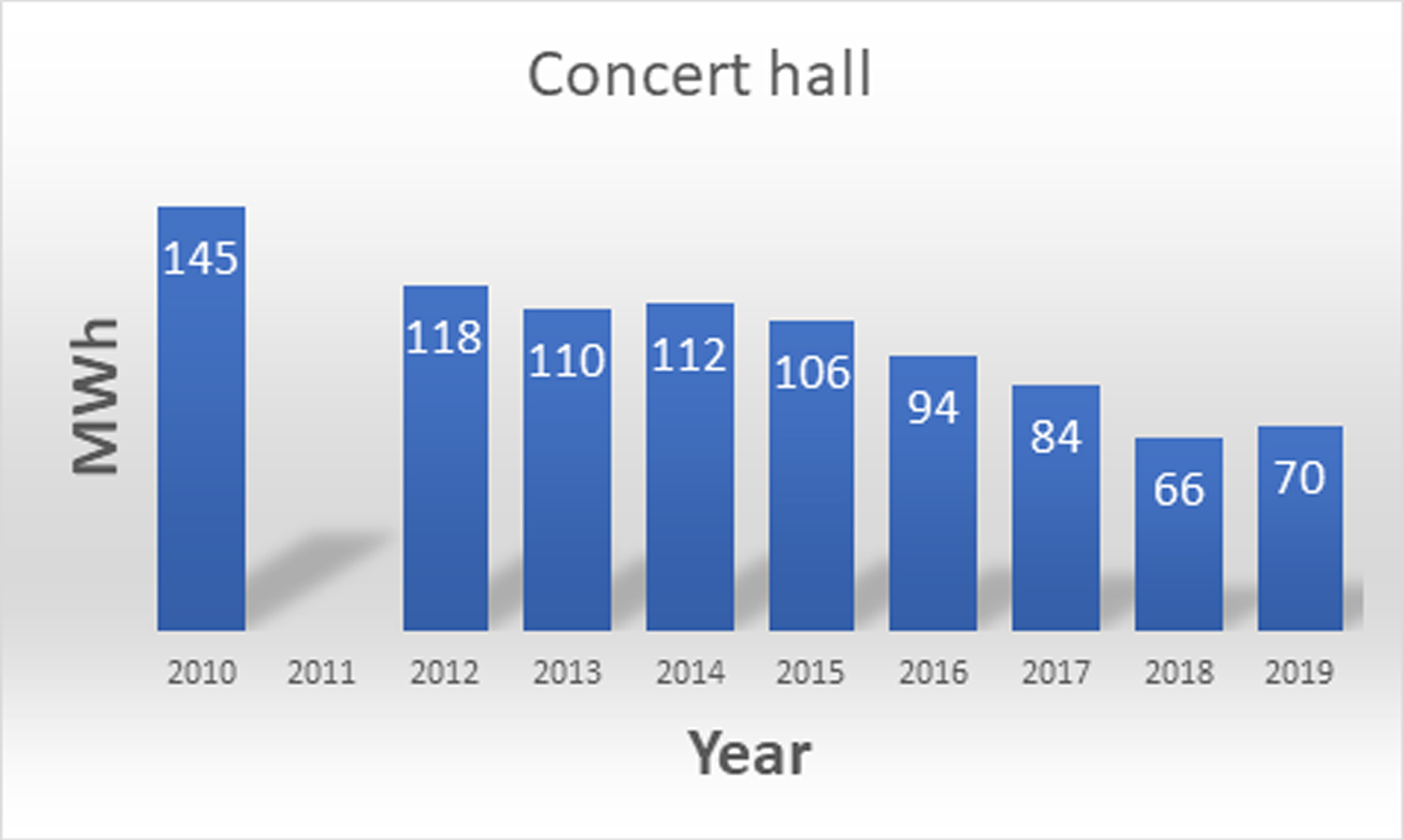 Another area that stands for a significant reduction in energy consumption is the concert hall.
The reduction in electricity consumption after 2015 is mainly due to a modification of the lighting and ventilation system. The number of concerts during this time stayed roughly the same.
We saved water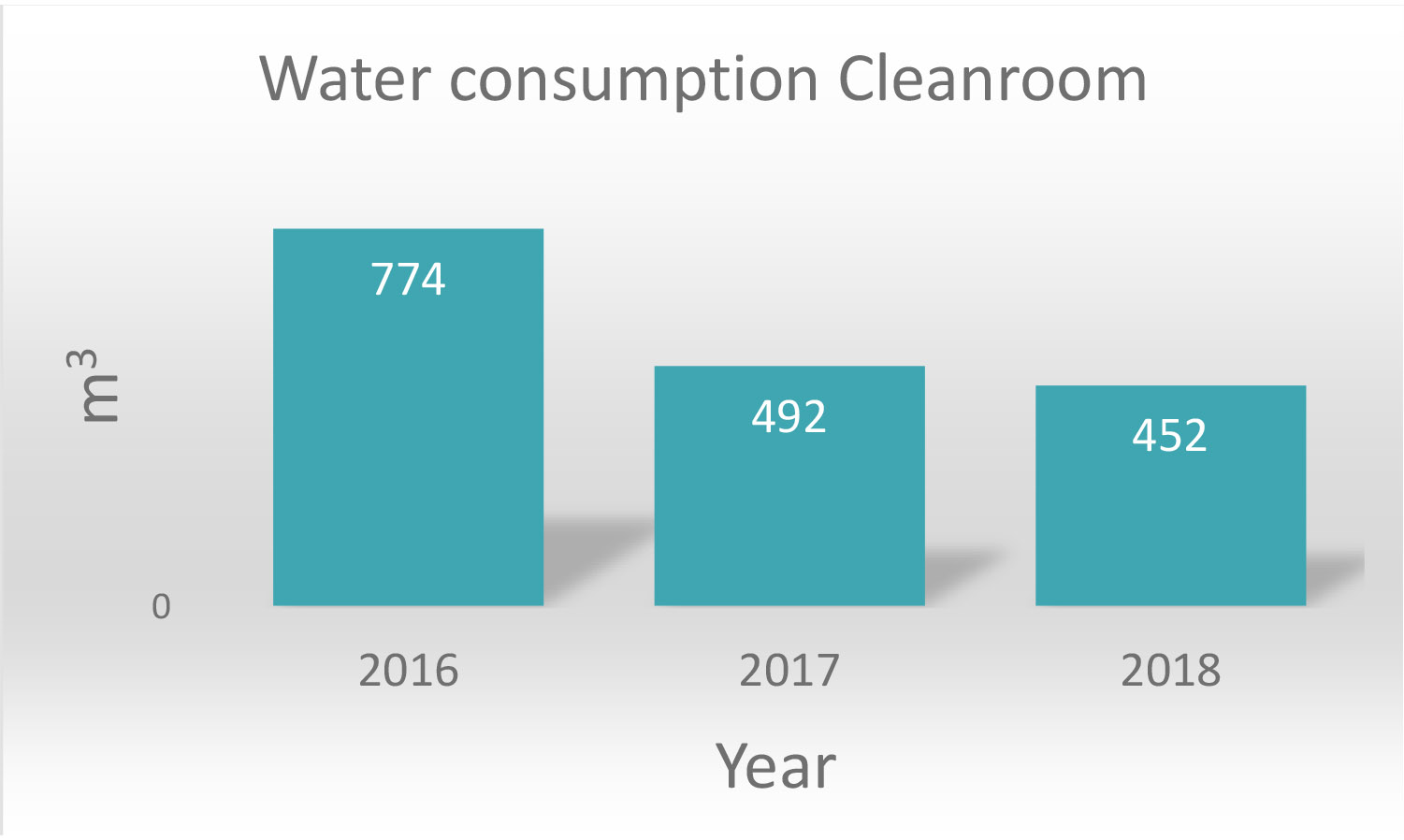 The water consumption in the cleanroom could be significantly reduced by actively reducing the humidification to a minimum at non-working hours.
For information, please feel free to contact: Katharina Rubahn, Knud Degn Larsen, Kerstin Fischer